Until the cows come home ... Ripley family follows dream to raise angus cattle
Gaylon and Carolyn Smith set out to fulfill a dream more than 20 years ago and started their own cattle herd.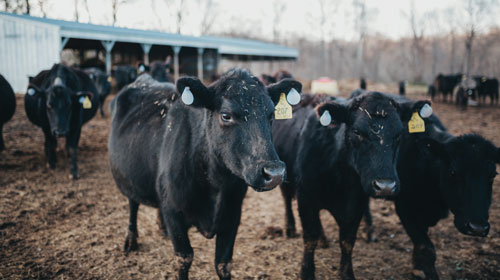 They founded their herd with predominantly Herefords and Black Baldies. Then in 2006, they converted their herd to Black Angus. Today, the Smiths run around 100 head of cattle on their 250-acre family farm in Ripley. 
Gaylon and Carolyn are involved in various aspects of the beef industry. Both are Master Beef Producers and are certified for Beef Quality Assurance. Gaylon has also obtained his artificial insemination certificate. They are members of the Tennessee Livestock Association, the American Angus Association and the Lauderdale County Livestock Association.
The Smiths have incorporated a strict vaccination program in their herd and use rotational grazing to insure optimal herd health. Each pasture has its own automatic watering system, and all cattle are fed quality hay in the winter.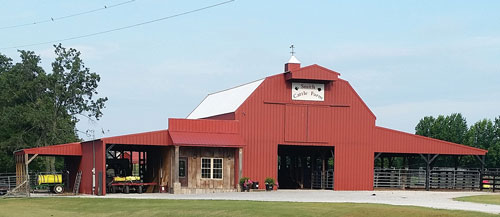 The feeding barn has concrete floors that hold 20 round rolls. It has a concrete feed bunk for feeding rations of corn, distiller grain and other commodities. They also produce and bale all the hay for feeding.
The working barn is equipped with all necessities for daily cattle care. The farm includes hay storage barns, a commodity building for feed storage and feeding barns. They choose to freeze brand, and the brand is registered with the State of Tennessee.  
The operation runs on a 60-day breeding schedule in the fall and spring. The breeding program consists of primarily artificial insemination and is based on heat synchronization with timed artificial insemination.
The process is rigorous, and the Smiths have achieved great success rates in their program. Gaylon's and Carolyn's passion for the industry is evident, and they are true advocates for the beef industry.
They continue to move with the times  and make improvements in their herd.